paseos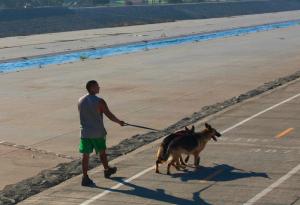 Take a Riverside Stroll!
Walking along the banks of the River is a lovely way to see a neighborhood, meet some fellow Angelinos or tourists, observe some bird life, walk your dog or just find some peace and quiet.
Come explore the over two dozen walks that we have described, mapped and detailed.  It is a great way to get to know your historic LA River…and get some exercise.
*The text for the walks has been excerpted from the book, Down by the Los Angeles River, by Joe Linton, and revised in 2010.
View
Walks
in a larger map