Donate
A New Year, A New River
The LA River Revitalization Corp. is a 501(c)(3) nonprofit established by the LA City Council and the Mayor's office as an independent organization to implement a visionary plan to revitalize the Los Angeles River. We rely on donations – from foundations, corporations and individuals – to carry out programs that are transforming the river into an attractive destination and booming economic corridor.
Los Angeles has the least open space per capita of any major U.S. city. River revitalization will change that equation, creating a cultural and recreational center that all Angelenos will be proud to call their own.
The LA River is at the heart of our vision to transform Los Angeles into a cleaner, greener, more accessible, more prosperous community. In other words, we will change the course of LA. We invite you to join us.

YOUR TAX-DEDUCTIBLE
DONATION WILL HELP US TO:
Support projects to improve and expand access to parks, bike trails and other public spaces, and conserve and restore wildlife and natural habitat areas along the river

Advocate for federal, state and local investment to improve water quality, reduce pollution and expand community access to the river

Attract new features like bike rental vending stations, art installations, community gardens, mobile food concessions and eco-tourism

Invest in community and economic development to transform neighborhoods and improve lives of Angelenos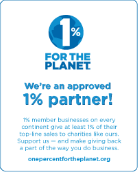 Please
donate today via our secure
Pay
Pal
page.

Your donation
is

100%


tax-deductible.
Want to pay another way? CLICK HERE